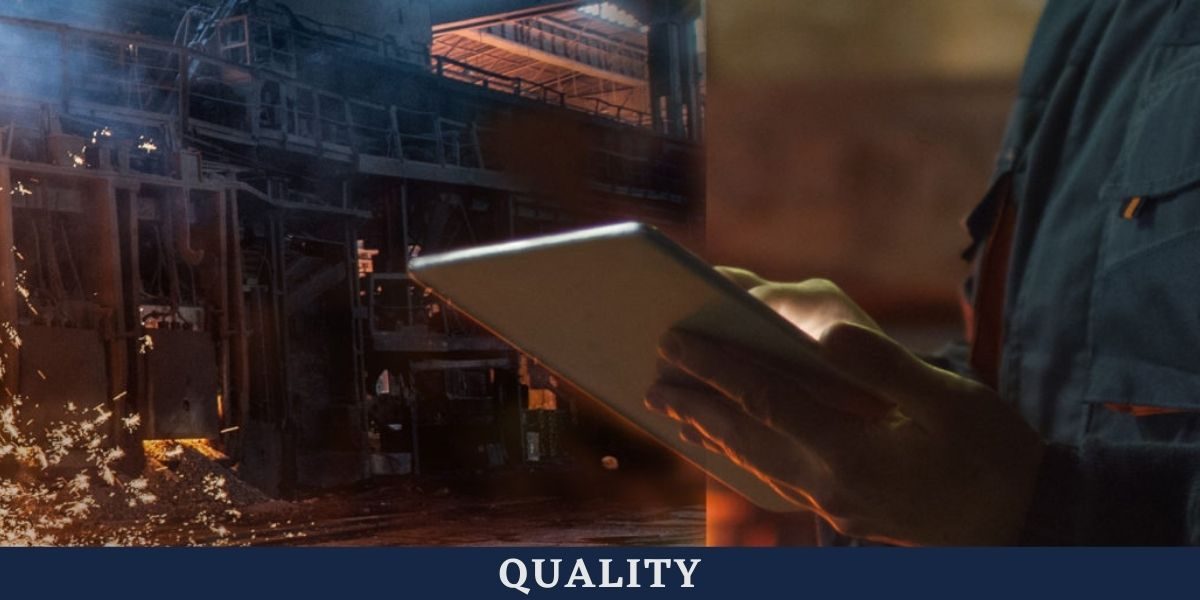 Based on extensive customer experience surveys conducted on other TMT brands, and considering their subsequent feedback, we have developed this product inducting rigorous quality checks at each stage of the manufacturing process. Initiating at raw materials receipt stage, continuing through the blending and preparation processes, to steel making and refining, followed by tapping and casting in the continuous billet caster, quality checks are uncompromising and stringent. This ensures the raw material billets for making Triam A+ bars are free of all defects, and meet superior quality standards. For example, spectrometer testing of materials is cross-checked by conventional wet methods of chemical testing.
In line with steel making, best quality TMT bar manufacture processes are also stringently monitored on their quality with the aid of electronics using TQM principles ensuring that quality is uniform, unique, and superior with respect to the chemical, physical and metallographic properties.
In the final stage, every single rebar -Best Quality TMT Bar, is put through a rigorous testing procedure to meet and sustain the high standard surpassing the BIS requirements.
The company's top-of-the-line laboratories, advanced equipment and an array of state-of-the-art techniques are applied to verify each bar's precise mechanical properties by highly qualified and experienced professionals through a series of meticulously conducted mechanical tests such as 0.2 % Proof Stress Test / Yield Strength Test, Tensile Strength Test, Total Elongation % Test, Bending Test, Re-bending Test, among others using the Universal Testing Machine (UTM) with extensometer on samples of the finished products, guaranteeing their compliance beyond the relevant Indian standards and superior to competitors.
Another specialised equipment used primarily in the steelmaking process is the metallurgical microscope. It checks for defects in metal surfaces to determine the crystal grain boundaries in metal alloys and ensures that optimal composition is achieved for each re-bar ensuring their structural superiority and high quality.
As per our QAP, a quality re-check is conducted again in the dispatch yard before it is subsequently shipped to the customers.
Want to become an authorised dealer or distributor?