Triam A+ Fe 550D is no ordinary TMT rebar. The finest manufacturing process, quality checks at every stage, and a scientifically time-tested rib pattern that leads to better bonding and tolerance distribution, making Triam A+  Fe 550D the ultimate star among rebars
Product
 Specifications
___
Every time you hold an ISI certified Triam A+ Fe 550D new-age construction rebar in your hand, you feel the unmistaken presence of A+ quality in every square inch of metal.
Give your home the Triam A+ Fe 550D promise of A+ Strength, A+ Flexibility and A+ Grip, and make it last beyond a lifetime.
Triam A+ Fe 550D new-age construction rebars achieve a unique combination of strength and ductility through the superlative manufacturing process. Due to proper quenching, self-tampering, atmospheric cooling, and controlled carbon equivalent percentages, Triam A+ Fe 550D has increased exibility and strength. The higher ductility of Triam A+ Fe 550D facilitates the distribution of load in well-designed statically non-determinant structures. It facilitates the distribution of load and provides the best solution for structures prone to earthquakes owing to its high dissipation of energy.
Triam A+ Fe 550D further conforms to all parameters of IS:1786:2008 as well as Para 5.3 of IS:13920:2016 for all seismic zones. In the case of yield strength for Triam A+ Fe 550D, the standard specification stipulates a minimum of 550 N/mm². For the same product, the minimum value of elongation according to IS:1786:2008 is 14.5 % but we provide a value of 17%. Undoubtedly the superior indices of strength and ductility are a guarantee of higher levels of safety for ages. TS/YS ratio and total elongation percentage are important properties in rebars that reect the ability to handle the pressure of earthquakes.
Triam A+ Fe 550D new-age rebars conform to Fe 550D, IS:1786:2008 specification. Their carbon levels are lower than the specifications, which result in its excellent ductility, high bending capability, better corrosion resistance and a superior welding strength.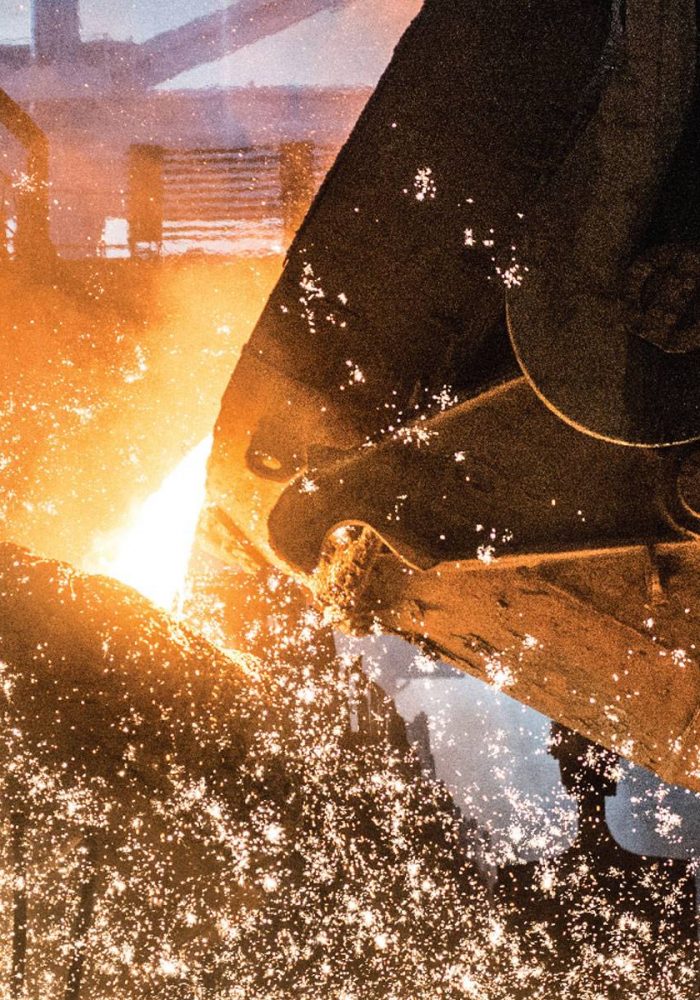 Application Areas ___
Consistent superior strength and high ductility are key attributes of Triam A+ Fe 550D new age rebars. These factors go much higher than the prescribed norms of IS:1786. Controlled chemical composition, by virtue of our own in-house rolled billets ensure low Carbon and high Manganese content, helping the rebars retain their optimum strength even at temperatures as high as 6000 Celsius. Additionally, controlled Sulphur and Phosphorus levels in the rebar make it corrosion resistant. Triam A+ Fe 550D can widely be used in construction of office buildings, residential complexes, warehouses, schools, dams, power plants and iconic super-structures.
Advantages at a Glance ___
When you buy Triam A+ Fe 550D new-age rebars you can be assured that you have ticked all the right boxes when it comes to A+ quality.
Dimensional Tolerance __
Triam A+ Fe 550D is manufactured keeping it within the standard range of sectional weight with negative tolerance according to IS:1786:2008. This ensures higher meterage per unit weight for Triam A+ Fe 550D as compared to ordinary rebars.
Seismic Resistance__
Several studies were conducted on concrete beam, column and joints reinforced with Triam A+ Fe 550D to evaluate its performance under repeated reversed loading with large deformations as would be encountered during an earthquake. The energy dissipation was found to be almost same for each cycle, indicating uniformly maintained ductility. The tests revealed superior seismic resistance properties for Triam A+ Fe 550D.
Corrosion Resistance__
Triam A+ Fe 550D is produced using Thermex Technology from HSE, Germany. Therefore, there are no torsional residual stresses in the rebar, which results in superior corrosion-resistant characteristics compared to traditional cold twisted bars. On account of its composite and uniform microstructure, Triam A+ Fe 550D has comparatively better corrosion-resistant properties compared to other TMT bars, while being embedded in concrete.
Want to become an authorised dealer or distributor?